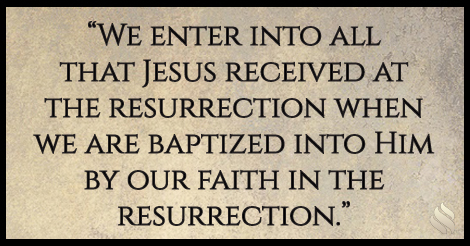 Every aspect of our salvation was obtained through the death, burial and resurrection. God made the New Covenant with Jesus, not us; He gave all the promises to Him, not us; He gave anointing and power to Him, not us! He gave righteousness to Him, not us!
We enter into all that Jesus received at the resurrection when we are baptized into Him by our faith in the resurrection. Because we are in Him we share in the death, the resurrection and the Covenant. We share in all that is His when we believe what He accomplished and obtained by His faith! JOIN ME this week and dive deeper into all that is yours through the faith of Jesus.
Join Our Mailing List!
Subscribe to our mailing list and you'll get notifications of new posts along with advanced notifications of sales, special offers, and subscriber-only discounts!
Welcome to the Impact Ministries family! Please check your email to confirm your subscription!