"Love the Lord your God with all your heart, soul, & mind. Love your neighbor as yourself" (Matt. 22:37,39).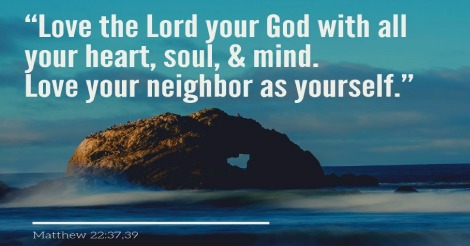 Ever feel lost at life? The Commandments are like an operator's manual for how to have a great life, treat your family & friends, manage your money, be healthy. It even details how to establish a political system that works! The paradox is that we don't have the power to do all those things; but because of the power of righteousness in us, we become able. We do these things not to become righteous; we do these things because we are righteous.
We must renew our mind with the Commandments, but we don't deceive ourselves that the Commandments make us righteous. If we believe this is God's wisdom, then, as we renew our mind, we can do this because we are the righteousness of God in Christ. Biblical righteousness is based on faith and the character and nature of God and is manifest by the love of God. The Apostle Paul tells us that when we walk in love, we fulfill all the Law and the Commandments.
Anytime you try to interpret Scriptures or understand how to apply them, the map to determine if you will express your love & value for God, yourself, & others is right there. Decide who you want to be like—God or someone else. If you want to be like God, the grace of God will manifest in you to move you in that direction.
If you'd like to discover more truths behind Finding Divine Life, CLICK HERE to watch this week's CyberChurch message "The Offense of Righteousness."