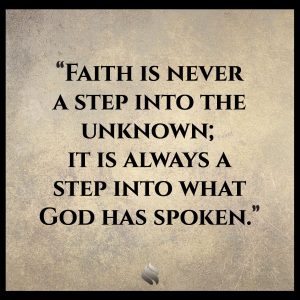 All four Gospels tell the same story but each emphasizes a different aspect of it, therefore making it more relevant for the people to whom it was written. For instance, the Book of Matthew continually connects everything in Jesus' life and ministry to prophecies about His life that had been given thousands of years before. When we make that connection it becomes an incredible boost to our faith.
The birth of a Savior was prophesied all the way back in the Garden of Eden. Daniel prophesied the exact year Jesus would come and the year He would be crucified. Why do you think Herod was looking for the Messiah? He knew the Scriptures were true. Herod killing all the babies was prophesied. The Bible tells us when He would be born, where He would be born, that He would escape to Egypt, where He would begin His ministry and that He would be crucified.
By the same token, God's Word tells us all the signs of His second coming, what will be occurring in world history, where He will return, what will happen at His return and how we can prepare. God never leaves us in the dark. He never asks us to believe what He has not already told us. Faith is never a step into the unknown; it is always a step into what God has spoken.
CLICK HERE to join me this week as we discover The Power of the Christmas Story! This will forever change your view of the Christmas story and why it is so important. We'll turn this from a children's Bible story to a faith-building event!