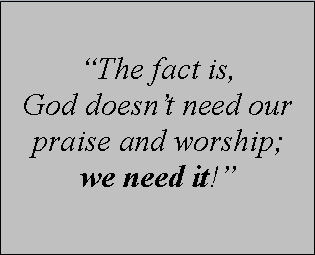 The life God offers us is only experienced in personal connection with Him, never in the information about Him. Jesus said, this is life to know (experience) the one true God and Jesus Christ! We want to experience the life apart from a relationship. We want to find a secret spiritual formula that bypasses the need to have a personal relationship with God the Father or the Lord Jesus.
In the Hebrew language any time you find the words pray, worship, or praise there will be one of three words that mean to meditate. Meditation is when we reflect, ponder, consider, repeat and rehearse a truth, specifically as we create the experience of us living in that truth at this moment. This is the difference between prayer and vain babblings, worship and singing.
As we approach God from our heart all manner of emotional, physiological and spiritual laws come into play. The brain actually reacts like it does to a person with whom you are connected. We begin to feel the emotions of the imagined experience as being real, but spiritually we experience an exchange of life. We experience the life to live the words we are singing and praying.
The fact is, God doesn't need our praise and worship; we need it! As I express back to Him the truth of who He is and who I am because I'm in Jesus, my sense of identity changes.  CLICK HERE to join me this week in Impact CyberChurch and discover the transforming power of Light in the Darkness.