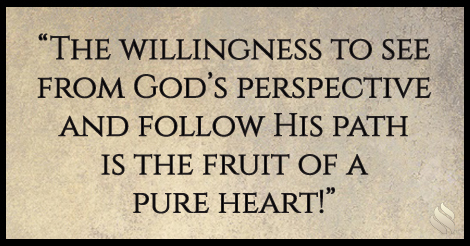 The Hebrew word for understanding implies being able to perceive with our heart the factors involved in any decision along with the potential good and bad. But understanding is humble and flexible; therefore, it listens for the voice of God.
Wisdom is the application of that which is obtained through knowledge and perceived by the heart. Wisdom shows you what path to walk in your application so that your connection with God is always maintained. The willingness to see from God's perspective and follow His path is the fruit of a pure heart!
JOIN ME the week and discover wisdom and the ways of God!