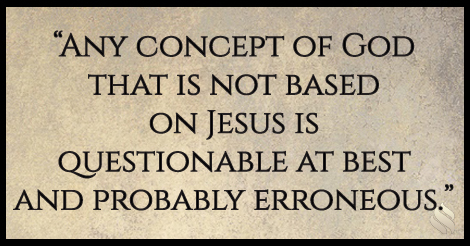 It seems that every day I hear someone present a new revelation about the character and nature, i.e. identity of God. Sometimes it is so bizarre I can't imagine how they reached that conclusion. So one might ask, "How can I be sure I see God as He is?
Cognitively, we are to look at Jesus' life, teaching, death, burial and resurrection to see God. Any concept of God that is not based on Jesus is questionable at best and probably erroneous. But it is our heart that gives us clear perception and the ability to grasp what we are really seeing. In Matthew 5:8, we are provided with the condition of heart that makes us able to see God as He is.  Blessed are the pure in heart, For they shall see God. The pure or undefiled in heart have a capacity of spiritual discernment that others do not possess.
JOIN ME this week and we'll discover who God is and how we can see Him in a way that few will ever experience.
Join Our Mailing List!
Subscribe to our mailing list and you'll get notifications of new posts along with advanced notifications of sales, special offers, and subscriber-only discounts!
Welcome to the Impact Ministries family! Please check your email to confirm your subscription!