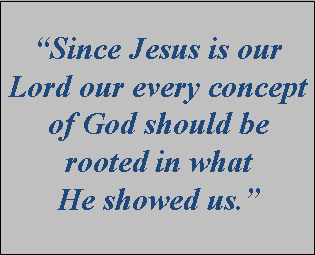 The early Church began descending into serious doctrinal error pretty quickly. It actually got so bad that the Apostle John was banned from a church he oversaw.
Gentiles were very ignorant of the Old Testament and didn't understand that all of God's truth was revealed in the Old Testament through sacrifices, Commandments and prophecies as well as types and shadows. In fact, when the apostles refer to Scripture they're referring to the Old Testament.  
The Gentile Church tended to interpret God's Word and even the work of Jesus through their occult beliefs rather than through Scripture as interpreted and modeled through the life, teaching, death, burial and resurrection of Jesus.
Since Jesus is the Light of the world, if we depart from what He taught and modeled we have left the light. This means our interpretation and application of the Word won't be accurate; therefore, it can't bring forth the life God promises to those who are followers of Jesus.
To understand more about what it means to walk in the light CLICK HERE and join me this week for Loving in the Light. Since Jesus is our Lord our every concept of God should be rooted in what He showed us. As we walk in the light (that He revealed) as He is in the light (in the same way He walked in the light) we stay in fellowship with Jesus.