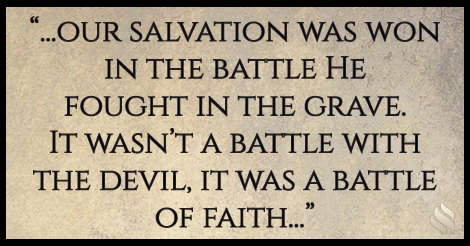 The religious concept of Jesus purchasing our salvation is a picture of Him on the cross with a few drops of blood dripping from His crown of thorns. The truth is, our salvation was won in the battle He fought in the grave. It wasn't a battle with the devil, it was a battle of faith, i.e. trusting the promises of God in the face of becoming sin, suffering the consequences, conquering death and Hades. It was the victorious resurrection over these and other obstacles that won our salvation. That didn't happen in the blinking of an eye. This was a battle that lasted for days. JOIN ME this week to discover why Jesus was in the grave three days and nights and what that really means about your salvation!
Join Our Mailing List!
Subscribe to our mailing list and you'll get notifications of new posts along with advanced notifications of sales, special offers, and subscriber-only discounts!
Welcome to the Impact Ministries family! Please check your email to confirm your subscription!