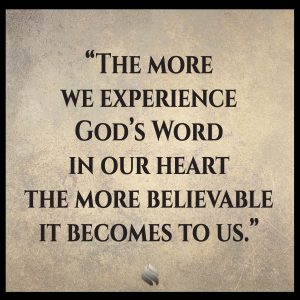 Yes, knowledge is an important part of our process. Our problem is our misunderstanding of the word  "knowledge." In the original language it is not talking about mere intellectual knowledge; it is talking about experiential knowledge. Gathering information is how we begin the process of renewing our mind. But faith is not in the mind it is in the heart, the seat of our being.
It is only when we experience God's Word that it becomes truth to us. In order for it to manifest in our physical, i.e. external life, it must first manifest in our heart. As we ponder, reflect, meditate, think on, consider and imagine God's promises being real in our life they become real in our heart.
In Philemon where Paul tells us that acknowledging the good things that are in us will activate our faith, the root of that word means "to know by experience." The more we experience God's Word in our heart the more believable it becomes to us. The more we use our inner resources to experience the promise as being ours the more we move from expectation for the future to something we possess at this moment.
JOIN ME this week and discover more about experiencing God's Word in your heart which brings it to manifestation in your life!