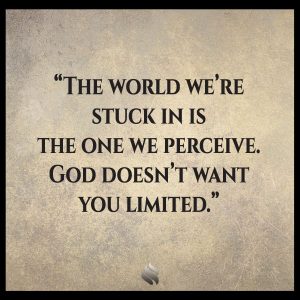 The majority of people live in repetitive cycles. They reach their limit of happiness, success, peace or health and something happens that puts them right back where they were. It's an exhausting and discouraging cycle! Over a period of time one tends to either give up their hope in anything better or change their theology so they can feel comfortable with their quality of life.
The Bible tells us all the boundaries in our life are the product of the beliefs of our heart. But few have ever learned the biblical process for changing beliefs. We want to change them, we try to change them, but rarely succeed, not because of lack of desire but a lack of knowing, believing and implementing the biblical process.
The world we're stuck in is the one we perceive. God doesn't want you limited. In fact, He wants you living life to its fullest. This has nothing to do with how much faith you have or how much you pray or it being a matter of God's will. CLICK HERE to join me this week and discover how to escape the life you're stuck in!