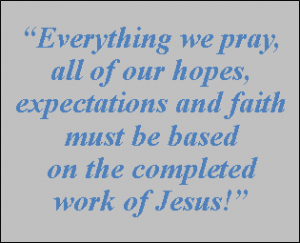 The Old Testament gives us a picture, example and model of how to and how not to do many things. We should certainly follow the example of setting ourselves apart during times of prayer and we should, be all means, expect miraculous results from our prayer, but we should never pray based on the Old Covenant.
The Old Testament is the testimony, i.e. the accurate account of God's revelation of Himself as well as the history of Israel. But the Old Covenant is the terms whereby they related to God. That Covenant has been abolished. The Old Testament hasn't been abolished, but the agreement God made with man is new. Everything we pray, all of our hopes, expectations and faith must be based on the completed work of Jesus!
In the Old Covenant people prayed to see what God would do. They didn't know the will of God. In the New Covenant we know the will of God; it's everything Jesus accomplished by the cross! We're not praying to see what God will do; we're praying to establish our life on those things which God has already done. We know that we're in Christ; all He has is ours, and the one thing that qualifies us for God's promises is the fact that we're in Him!
This week in Effective, Fervent Prayer I'll help you begin the process of moving from Old Covenant prayer to New Covenant prayer. You'll no longer pray to discover God's will; you'll pray because you know God's will and you know the role you play in establishing His will in your life!