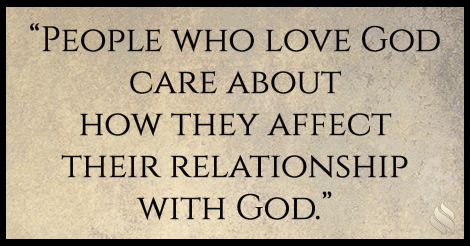 The word "repentance" is in the Old Testament, New Testament, and epistles so it is absolutely for believers. Unfortunately, religion corrupted the concept of repentance and made it more about penitence. Religion equated repentance with sorrow for our sin; therefore, people tried to work up sorrow to prove they wanted to change. But we must remember that when something is clearly in the Bible it doesn't matter how much religion has corrupted it, we need to find out why it is important!
2 Corinthians 7:10 says that godly sorrow produces repentance; it doesn't say sorrow is repentance. When we violate a loving relationship we will have sorrow. This is what the Bible calls the fear of God, i.e. the fear of breaking God's heart. Just recently I said something to my wife in a harsh manner. I was so grieved inwardly because of how I knew it affected her. People who love God care about how they affect their relationship with God.
Some would say it doesn't affect the relationship because I know God still loves me. That's like saying cheating on my wife doesn't affect the relationship because she still loves me. That person is too selfish to even grasp the dynamics of a loving relationship! Repentance is a change of mind. A loving person recognizes and owns their offenses and makes decisions to never again negatively affect their relationship.
The sorrow of the world produces death! The sorrow of the world could be about getting caught or merely losing the benefits, but it has nothing to do with the concern for hurting the heart of the one who loves you.
JOIN ME this week and discover more about God's incredible affection for you and how He longs to protect your heart from pain.