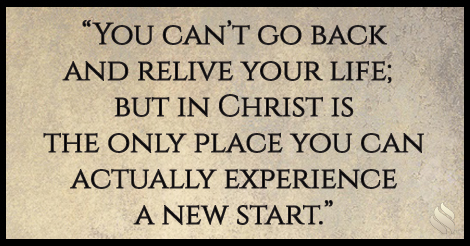 You can't go back and relive your life; but in Christ is the only place you can actually experience a new start. Becoming a new creation doesn't mean you will no longer be you. You will have your memories, your life experience and even your same personality. In Christ, one of the most important changes is your nature.
With a new nature, you no longer have the emotional addictions of the past. There is no longer that natural tendency to give in to destructive behavior. Your conscience comes alive to help you recognize good and evil. But you still have freedom of choice.
Now that you are spiritually alive, awake and aware, you can yield to righteousness. When you do, the power of God will work in you to manifest righteous thoughts, feelings and behavior. In other words, now that you know from your past life how destructive sin can be, you're smart enough to make a different choice and God empowers that choice.
JOIN ME this week and discover how to experience the best you possible through the Great Exchange!