When the reason for getting in a relationship goes away, usually the relationship goes away. What kind of relationship do you want with God?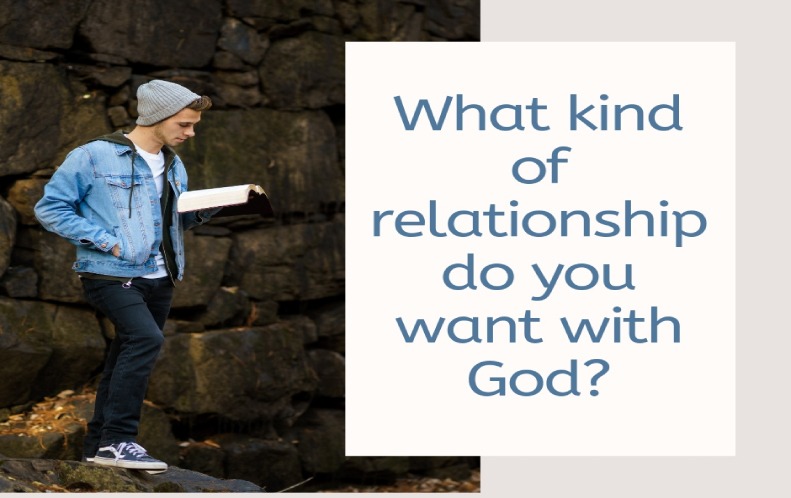 When we have a codependent, deliverance mentality about God, we tend not to have much room for Him in our daily lives, unless there's a crisis. Most people come to God because they're in trouble, staying stuck in a pattern of continually needing deliverance. That fact is, God will absolutely deliver us…every time! But if that deliverance experience doesn't transform into a loving relationship with God, we won't follow Him for very long. Once our reason for coming to God has been satisfied, we really don't have much desire, need or hunger for God Himself.
The children of Israel modeled the typical Christian journey when they came out of Egypt, went into the wilderness, and then finally into Canaan. The people that went into Canaan were embroiled in a constant cycle of getting into trouble, crying out to God, repenting, and then experiencing God as the Deliverer. Proverbs 21:2 says, "Every way of a man is right in his own eyes… " Our need to determine the right way, via our subjective reasoning and opinion, is a recipe for carnal conflict, trouble, pain, and suffering that always leads us into trouble and the need for repeated deliverance.
When you commit to seeking abundant life, there's no end to how good life can be or what your life can become. You can commit to a relationship with God that is ongoing, valuable and contributes to your life. When your goal for a relationship is intimacy, oneness, fellowship, and communion — with no expiration date — you will have constant motivation for seeking God and experiencing His quality of Divine Life!
If you'd like to discover the truths behind FINDING DIVINE LIFE for yourself, CLICK HERE to watch Dr. Richards in this week's CyberChurch broadcast series "Finding Divine Life".