Everything about our faith begins with what we believe about creation. The first and simplest place to understand what it looks like to be created in God's likeness and image is in the life of Jesus. Jesus wasn't just with God; He WAS God. When He came to Planet Earth, He emptied Himself and became a man. This means that everything Jesus did on Planet Earth required the same abilities to get things done that we possess today. In other words, since we are created in the likeness and image of God, we have all of the same power and authority Jesus did.
Everything happening in the world is happening because of our beliefs and decisions. "… the heavens belong to the Lord, but the earth he has given to man" (Psalm 115:16). God is not in control of the world. God is in control of Himself. We are only controlled by God to the degree we choose to be because He cannot and will not violate our free will. If He tells us we have free will, that we are created in His likeness and image, and then tries to control us, that would make Him a liar. And God is not a liar.
We are the only species in the world that can change the quality of our life. Ancient Hebrew Sages taught that there is nothing we do in this life that expresses the fact we are created in God's likeness and image more than making decisions. We have authority because we are human beings created in the likeness and image of God. We have the freedom to make godly decisions and I want to show you how simple it can be!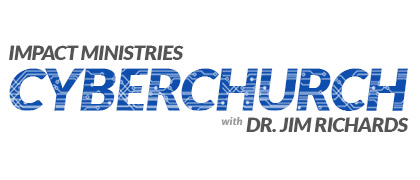 Dr. Jim Richards combines spirituality, energy medicine, scientific concepts and human intuition into a philosophical approach that aligns spirit, soul and body, resulting in incredible health, emotional, financial and spiritual breakthroughs. Jim is a life coach, consultant, teacher and motivational trainer. He holds doctorates in Theology, Alternative Medicine and Human Behavior. Dr. Richards is an entrepreneur who has built several successful businesses ranging from contracting to real estate to marketing. As a national best-selling author, Dr. Richards has written several books that have sold several million copies around the world.