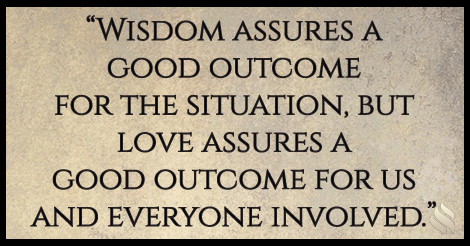 Knowledge can tell us what needs to be done, but doing the right thing is not necessarily doing the wise thing. Wisdom tells us how to do the right things, i.e. how to apply information so that we get the desired outcome. Then, if we align our motive with love, we understand why to take any action. Wisdom assures a good outcome for the situation, but love assures a good outcome for us and everyone involved.
When we turn to God first, i.e. seek first the Kingdom of God and His righteousness, He will lead us to the correct knowledge and wisdom and move us by His love. It is the only process to a great outcome on every level.
Knowledge without wisdom is the curse of the world and the spiritual impotence of the body of Christ! What we fail to see is in every situation we either seek the knowledge of good and evil or we seek the wisdom of God.
JOIN ME this week and discover the secret of making everything you know about God start working for you just as God promises!