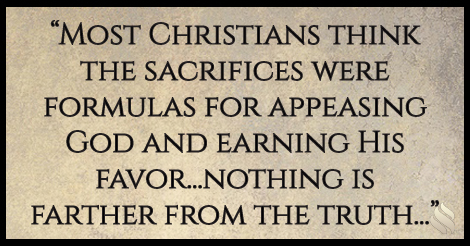 Why do you think there were sacrifices in the Old Covenant? Most Christians think the sacrifices were formulas for appeasing God and earning His favor. Not only is nothing farther from the truth; that religious idea is opposed to the truth. God was holy, i.e. uncommon. He was unlike any of the false gods to whom the people made sacrifices to buy favor. If you're ready to take one more step of freedom from religion, JOIN ME this week and discover the real reason God introduced the sacrifices and what they tell us about Jesus.
Join Our Mailing List!
Subscribe to our mailing list and you'll get notifications of new posts along with advanced notifications of sales, special offers, and subscriber-only discounts!
Welcome to the Impact Ministries family! Please check your email to confirm your subscription!