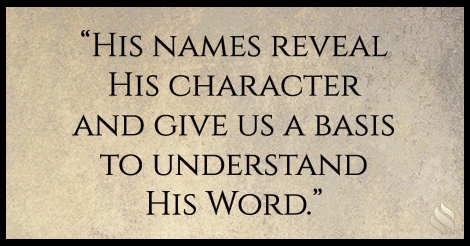 Carnal men in the Old Testament attempted to understand God independently of the ways God revealed Himself. They interpreted the Scripture based on their beliefs and ultimately turned a message of love and hope to doom, gloom and fear. God's first name, Elohim, lets us know that God is self-revealing. No one is capable of revealing God other than God Himself. One of the ways He chose to do that is by His names. If those people of the Old Testament or New Testament believers would use God's names as a way to interpret His Word we could never believe the hateful, negative doctrines about God. His names reveal His character and give us a basis to understand His Word. JOIN ME this week as we discover the wealth of God-revealed knowledge that comes by knowing and trusting the names of God!
Join Our Mailing List!
Subscribe to our mailing list and you'll get notifications of new posts along with advanced notifications of sales, special offers, and subscriber-only discounts!
Welcome to the Impact Ministries family! Please check your email to confirm your subscription!