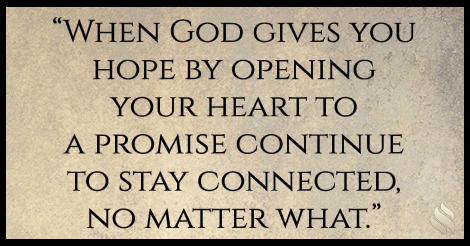 If a person promised to do something for you that seemed to be more generous than you were accustomed, it would be hard to believe unless you knew them really well. Most of our struggles with God's promises are simply the result of not knowing Him that well. In our intimate connection with God He reminds us of His promise and He provides direction so we can walk the path to the manifestation. When God gives you hope by opening your heart to a promise continue to stay connected, no matter what. That revelation will always lead to manifestation as we follow Him. JOIN ME this week for a short message that will help make the journey in learning Revelation Brings Manifestation!
Join Our Mailing List!
Subscribe to our mailing list and you'll get notifications of new posts along with advanced notifications of sales, special offers, and subscriber-only discounts!
Welcome to the Impact Ministries family! Please check your email to confirm your subscription!