Communication misunderstandings produce many of our relationship challenges. Let's examine one of the first laws of negotiation: seeking to understand before seeking to be understood.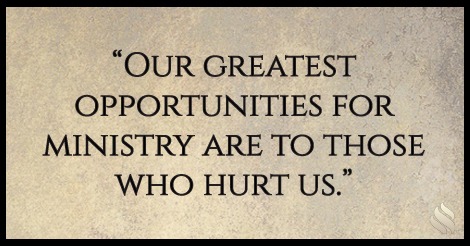 Oftentimes, when we attempt to work out a problem in which we've been offended, we seek to have our perspective understood rather than seeking to understand the other person's perspective. Rather than trying to bring peace to the situation, even though we may want that, our motive is to set the record straight through a "rebuke" according to our perspective and feelings. By doing so, we believe we'll be free from the pain.
We use phrases like, "This is what you did to me," or, "I know this is what you meant." Very seldom do we attempt to understand by saying, "I don't know your intention, but I want to understand before I judge your motive and feel unnecessarily hurt. When you said/did ________, it made me feel __________. Was this your intention?" Amazingly, many problems end right there, and both people will resolve their own internal struggles.
When people hurt us, that hurt represents a need in their life. The Hebrew word for "rebuke" brings about repentance through kindness and by ministering love to the need we recognize in their life. Our greatest opportunities for ministry are to those who hurt us. When we lovingly and kindly seek to understand without judgment, we retain our ability to open the door of understanding where the other person can connect with the love and mercy of God.
If you'd like to learn more about HOW TO STOP THE PAIN in your own life, CLICK HERE to join us for our next Live Transformation Workshop called "How to Stop the Pain."