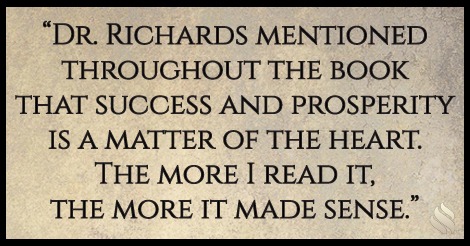 '"Wired For Success' basically talks about success and prosperity from a Christian point of view, which is not unusual for most Christian books. However, this book viewed prosperity from an entirely different viewpoint, one that I had NEVER heard before.
As I started to read it, I braced myself for the normal message that you usually hear regarding Christian prosperity and success, which is usually tithing. This book said absolutely NOTHING about tithing, which was refreshing. Dr. Richards mentioned throughout the book that success and prosperity is a matter of the heart. The more I read it, the more it made sense.
I plan to apply the principles of 'Wired For Success' to my life and look forward to the outcome. 'Wired For Success' is an excellent place to start for those who desire to be successful and learn why the heart has everything to do with it."
If you'd like to discover how being "Wired for Success, Programmed for Failure" can create "Resolutions That Work," CLICK HERE for Dr. Richards' latest series: Resolutions That Work.