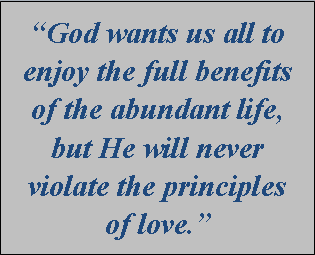 There is a vast difference between a disciple and a believer. In fact, it is rarely clear what some people even mean when they say they believe in Jesus. A believer is someone who believes Jesus is who He claims to be. John said those who believe (take hold of Him and bring Him unto themselves) and believe on His name have the right to become children of God (John 1:12). If that believer goes on to believe that God raised Him from the dead, conquering sin, death and Hell and confesses Him as Lord, he or she will be saved (saved, healed, delivered, blessed, prospered, made whole, set apart).
We have to admit, it is rare that we meet a believer who is experiencing many of these aspects of salvation. This is where a difference is seen between the believer and the disciple. A disciple is one who really commits to Jesus as Lord. When He is Lord then we interpret the Word of God through His life, teaching, death, burial and resurrection; we are disciples, we follow His teachings (Matthew 28:19) and we surrender all of our opinions to His opinions. When He is Lord we seek to live as He lived!
Jesus made a difference in what He taught the disciples. We understand that He was not showing favoritism but following the principles of God's Word for communication. He shared some of the deeper things with those who were teachable. Today, the Holy Spirit seeks to lead us into every aspect of salvation; however, unless we are disciples following Him as Lord we will not be open to the Spirit's leading. We will not live in the fullness of our salvation.
God wants us all to enjoy the full benefits of the abundant life, but He will never violate the principles of love. He will never force us. CLICK HERE to join me this week as we unravel the mystery of Light Reveals Love.