Success is as hard as we make it. But in the final analysis, success is never as painful or as difficult as failure!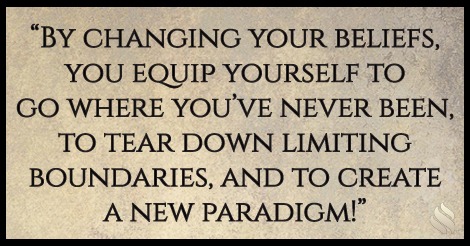 For most people, the idea of success and prosperity is choked by the illusion of pain and hardship; pain seems sure, while success seems to be only a remote possibility. Like the Bible says, "time and chance happen to everyone." The question then becomes, "Do I have the heart (the beliefs) to recognize and act accordingly when an opportunity comes my way?"
Henry Ford coined the phrase, "Whether you think you can or can't, you're probably right!" If we think success is hard, then we make it hard to succeed as a way to validate our opinion. If we think prosperity will cost us our family, then it probably will. Whatever we think about success, we find a way to produce it. In other words, it will be as hard and costly as we believe it is!
If you repeatedly encounter that immovable impasse that holds you captive to a certain level of success, then you can be assured it's nothing more than a belief. The good news is that beliefs can be changed, and change starts with a choice! No matter what you think your limitations are (not smart enough or strong enough), it's nothing but a belief that says, "This is too hard!" But hold on for the ride of your life! By changing your beliefs, you equip yourself to go where you've never been, to tear down limiting boundaries, and to create a new paradigm!
If you'd like to discover how being Wired for Success can create Resolutions That Work, CLICK HERE for Dr. Richards' latest series: Resolutions That Work.
Join Our Mailing List!
Subscribe to our mailing list and you'll get notifications of new posts along with advanced notifications of sales, special offers, and subscriber-only discounts!
Welcome to the Impact Ministries family! Please check your email to confirm your subscription!