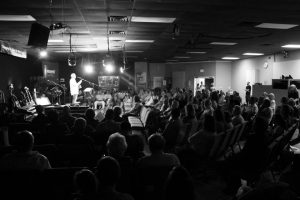 Join us and the World Changers Family July 15-17 in Huntsville, AL for a time of worship, ministry and celebration.

I have an exciting lineup of speakers I know will bless you, enrich your life and stir your passion for God! I've handpicked some of my ministry friends and associates who are not only seeing this message work in their own lives, they're taking it to the world!
If you're ready to have your "heart's fire" stoked you want to be here for World Changers Weekend 2016!
I'll send more details soon, so watch for them!  Please remember we have limited seating so even though there's no registration fee, you must register. Click Here to reserve your seat today!
Join Our Mailing List!
Subscribe to our mailing list and you'll get notifications of new posts along with advanced notifications of sales, special offers, and subscriber-only discounts!
Welcome to the Impact Ministries family! Please check your email to confirm your subscription!