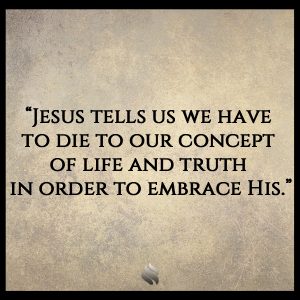 Our religious definition of "dying to self" makes it appear to be something difficult and painful, but nothing could be farther from the truth.  Self is all the ideas, opinions and concepts you had and the life they produced. Sadly, many people come to Jesus wanting the life He offers but they have no intention of giving up their ideas, opinions and beliefs about how to get the life they want. The gospel is of no effect in that person's life!
You can only live one life at a time: the life your opinions and strength can produce or the life God's Word and grace can produce – you can't have both. If you hold to one you will despise the other.  In Matthew 10:39, Jesus tells us we have to die to our concept of life and truth in order to embrace His. Dying to self is dying to the life that you can produce for yourself. Then (and only then) can you find true life in Him: the quality of life possessed by God.
God wants you to live life at its best! CLICK HERE to join me this week and discover the power and promise of letting go of the life you've created to discover the wonderful life He has created!