All of God's mysteries are laid in plain sight. All it takes to see His mysteries is to have a repentant, teachable heart. Jesus explained that He was the door to the sheepfold. Religion has reduced the scope of the sheepfold to the new birth, but it is actually the realm of the kingdom, wherein all of God's resources are available.
In John 10, Jesus explained that He is the only door to all of God's resources and protection. Modern Christianity seldom approaches God with a conscious awareness of Jesus as our door, opening, or portal. We rely too heavily on formalities, ceremonies, and good works. As it turns out, the thief that tries to come in another way is the believer who comes to God on something other than the sacrifice of Jesus. Join me this week, and we'll peel back the veil that hides the mystery of entering in through Jesus, the secret portal hidden in plain sight!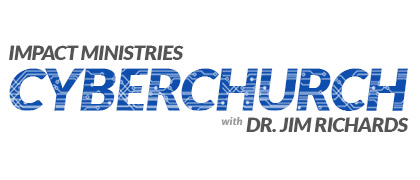 Dr. Jim Richards combines spirituality, energy medicine, scientific concepts and human intuition into a philosophical approach that aligns spirit, soul and body, resulting in incredible health, emotional, financial and spiritual breakthroughs. Jim is a life coach, consultant, teacher and motivational trainer. He holds doctorates in Theology, Alternative Medicine and Human Behavior. Dr. Richards is an entrepreneur who has built several successful businesses ranging from contracting to real estate to marketing. As a national best-selling author, Dr. Richards has written several books that have sold several million copies around the world.