7. The Patience of the Saints
The Bible tells us that there is a way we can have patience when we face trials and tribulations, particularly the type of tribulations that will be coming in the not-too-distant future. "If anyone has ears to hear, let him hear. He who leads into captivity shall go into captivity. He who kills with the sword must be killed with the sword, and here is the patience of the saints" (Revelation 13:10). In a nutshell, this is saying that if we understand the persecution's outcome, we will have patience as we go through it.
This week in CyberChurch we are looking at several key events in the Bible in which it seemed impossible for God's people to have a positive outcome. But there was a good outcome in each of those situations. When we understand those events and what the Bible teaches about them, then, we can be confident in the outcome when people begin to persecute, attack, and kill.
If you want to feel stable, confident, bold, and be filled with faith, no matter what happens on Planet Earth, watch "The Patience of the Saints."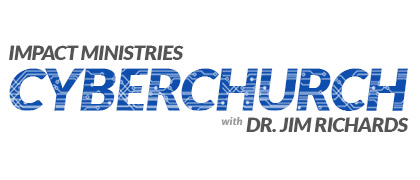 Dr. Jim Richards combines spirituality, energy medicine, scientific concepts and human intuition into a philosophical approach that aligns spirit, soul and body, resulting in incredible health, emotional, financial and spiritual breakthroughs. Jim is a life coach, consultant, teacher and motivational trainer. He holds doctorates in Theology, Alternative Medicine and Human Behavior. Dr. Richards is an entrepreneur who has built several successful businesses ranging from contracting to real estate to marketing. As a national best-selling author, Dr. Richards has written several books that have sold several million copies around the world.