6. The Ultimate Source Of Life
God has given us so many ways to improve the quality of our life. In fact, we are the only ones that can improve the quality of our life by making better decisions.
Every time we intend to make our lives better, we have a plethora of sources. However, every source from which we derive a better quality of life has to be continually "upgraded." There is only one source of life that meets every need, is sustainable, and always provides more than we will ever consume in life: Jesus.
Join me this week as we look at connecting to Jesus, the ultimate source of life. Discover the intimacies of experiencing life at its best! Always more than enough! Able to meet every need! A fountain that never runs dry!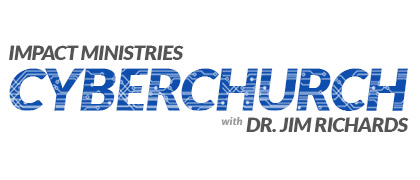 Dr. Jim Richards combines spirituality, energy medicine, scientific concepts and human intuition into a philosophical approach that aligns spirit, soul and body, resulting in incredible health, emotional, financial and spiritual breakthroughs. Jim is a life coach, consultant, teacher and motivational trainer. He holds doctorates in Theology, Alternative Medicine and Human Behavior. Dr. Richards is an entrepreneur who has built several successful businesses ranging from contracting to real estate to marketing. As a national best-selling author, Dr. Richards has written several books that have sold several million copies around the world.