6. Sharing the Inheritance
Through the new birth, all that God has is ours. We can't get what has already been given through works (Eph 1:18, begging, or force (Matt 11:12). The death, burial, and resurrection of Jesus obtained and secured it for us, thereby ensuring it is always active and available. Our only qualification is to be in Him (Col. 1:12), and our ability to share in that inheritance comes from being one with Him.
You can only experience what is yours in Christ to the degree you believe it in your heart and walk it out in faith with God. Ask yourself: when I'm pursuing the promises of God, is my faith based on my works or on the fact that Jesus already obtained it for me? Find out how to look to Jesus who obtained it for you and how to trust in Him to live it.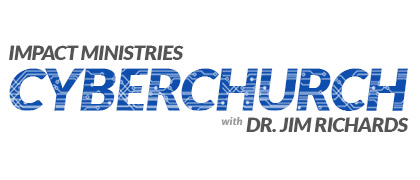 Dr. Jim Richards combines spirituality, energy medicine, scientific concepts and human intuition into a philosophical approach that aligns spirit, soul and body, resulting in incredible health, emotional, financial and spiritual breakthroughs. Jim is a life coach, consultant, teacher and motivational trainer. He holds doctorates in Theology, Alternative Medicine and Human Behavior. Dr. Richards is an entrepreneur who has built several successful businesses ranging from contracting to real estate to marketing. As a national best-selling author, Dr. Richards has written several books that have sold several million copies around the world.