5. Multi-dimensional-ism: The Secret To The Supernatural
Religion tells us a miracle is something inexplicable – when God violates the laws of nature. This false concept has created a great divide between the Bible and science. Even more deadly, it has made the miraculous seem so difficult and unattainable. Actually, a miracle is not when God violates the laws of nature; it is when He operates in higher laws of nature than we currently understand. God shows us how we can access and employ these higher laws of nature even when we don't understand them. Join me this week in CyberChurch for Multi-dimensional-ism: The Secret to the Supernatural, and let's unveil secrets to the supernatural.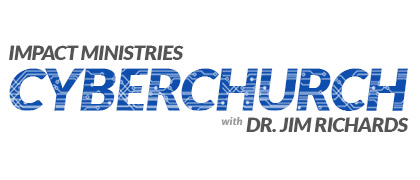 Dr. Jim Richards combines spirituality, energy medicine, scientific concepts and human intuition into a philosophical approach that aligns spirit, soul and body, resulting in incredible health, emotional, financial and spiritual breakthroughs. Jim is a life coach, consultant, teacher and motivational trainer. He holds doctorates in Theology, Alternative Medicine and Human Behavior. Dr. Richards is an entrepreneur who has built several successful businesses ranging from contracting to real estate to marketing. As a national best-selling author, Dr. Richards has written several books that have sold several million copies around the world.