There was a boy in our school who had failed several grades. Consequently, he was bigger and stronger than anyone in our class. He was a ruthless bully. I had an encounter with him one day; I knew I was going to be pounded into the ground. As he approached me, I'm sure he could see the fear in my eyes as he rushed towards me. Then in an instant, my older brother came around the corner and saw what was about to happen. All my fear left, and I think I even smiled as my brother came to my rescue, delivering a well-deserved "beat down."
The bully never understood why my countenance changed or why I had a sudden look of confidence and joy. It was simple. I saw what he couldn't see. The moment we see any circumstance from God's perspective, our fear will turn to confidence, our dread will turn to joy.
Join me to discover the secret of Seeing What God Sees and instantly change your perspective in any situation to peace, joy, and confidence!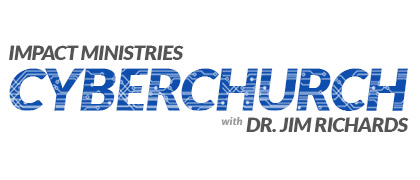 Dr. Jim Richards combines spirituality, energy medicine, scientific concepts and human intuition into a philosophical approach that aligns spirit, soul and body, resulting in incredible health, emotional, financial and spiritual breakthroughs. Jim is a life coach, consultant, teacher and motivational trainer. He holds doctorates in Theology, Alternative Medicine and Human Behavior. Dr. Richards is an entrepreneur who has built several successful businesses ranging from contracting to real estate to marketing. As a national best-selling author, Dr. Richards has written several books that have sold several million copies around the world.