The focal point of all Christian faith focuses on the resurrection of Jesus. Faith in the resurrected Lord in our heart is the key to the new birth, healing, deliverance, prosperity, protection, sanctification, righteousness, and every other aspect of the New Covenant. Yet, religion has deceived us into believing that faith in the resurrection is relegated only to the new birth!
So many believers think they don't have enough faith for the promises of God, but they do! The simple reason our faith often fails is that we do not understand that all the promises of God are wrapped up in our beliefs about the resurrection.
Join me this week's CyberChurch message, Resurrection Power," and you will discover:
– Why the resurrection is crucial to your faith
– Every promise of God is realized through our faith in the resurrection
– What really happened to Jesus in the resurrection
– How we can enter into the resurrection
– The power of resurrection life that works in us
– How God encoded His life in Jesus at His resurrection
This will enhance everything you know about the mystery of God's life, the operation of faith, how to experience resurrection life, and much much more! You can live in victory, get on with your life, be a blessing to your
family and friends, and live in peace and joy.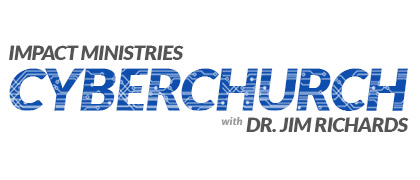 Dr. Jim Richards combines spirituality, energy medicine, scientific concepts and human intuition into a philosophical approach that aligns spirit, soul and body, resulting in incredible health, emotional, financial and spiritual breakthroughs. Jim is a life coach, consultant, teacher and motivational trainer. He holds doctorates in Theology, Alternative Medicine and Human Behavior. Dr. Richards is an entrepreneur who has built several successful businesses ranging from contracting to real estate to marketing. As a national best-selling author, Dr. Richards has written several books that have sold several million copies around the world.