God is a Covenant Keeping God… what does that mean for you?
In business transactions, contracts are created so there are no misunderstandings: everyone knows their terms and benefits. In a simple contract you are never left to guess at what you are getting; and you never have to presume what is required of you. A covenant is a contract. God is a covenant keeping God. Why? He wants it to be clear what He is providing and how you can participate. With God you never have to be in dark; you're never left guessing what His will is, in a given situation… unless you haven't read or don't trust the person who wrote the contract!
There is much confusion in the body of Christ concerning God's current contract with humanity. Much of what is taught about faith, prayer and even righteousness is based more on the Old Covenant than the New Covenant! Jesus has obtained a more excellent ministry, inasmuch as He is also Mediator of a better covenant, which was established on better promises, Heb 8:6. To operate under any part of the Old Covenant is to cheat yourself out of the best God has to offer.
Join me for this week's CyberChurch message: "A Covenant Keeping God". We will begin a journey of discovering the mysteries of the New Covenant and how to establish your heart in all its provisions.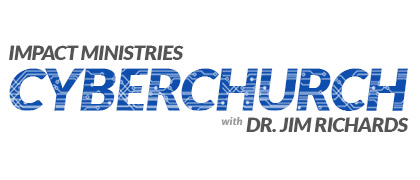 Dr. Jim Richards combines spirituality, energy medicine, scientific concepts and human intuition into a philosophical approach that aligns spirit, soul and body, resulting in incredible health, emotional, financial and spiritual breakthroughs. Jim is a life coach, consultant, teacher and motivational trainer. He holds doctorates in Theology, Alternative Medicine and Human Behavior. Dr. Richards is an entrepreneur who has built several successful businesses ranging from contracting to real estate to marketing. As a national best-selling author, Dr. Richards has written several books that have sold several million copies around the world.