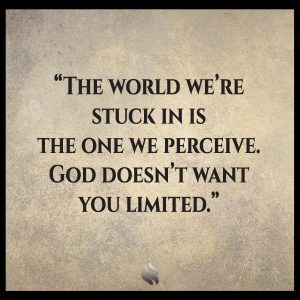 Jesus said, "Where your treasure is your heart will be also!" More than anything else, our heart is about our sense of identity, who we see and believe ourselves to be. Once something gets attached to our sense of self, leaving it behind would be like cutting off a limb. Many a person has died from an infected limb instead of just amputating the limb!
Effortlessly leaving anything behind or even having a world different than we have come to know only happens when we change the beliefs of our heart. We get stuck in our current situation because we try to change through will-power. Attempting to change through willpower is like attempting to amputate your own limb.
JOIN ME this week and discover how to free yourself from the world you're now stuck in, without having to amputate your own limb!