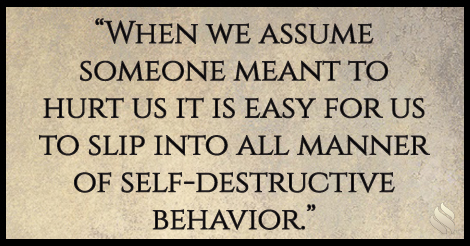 We seldom know if another person actually intended to cause us pain through their actions. The truth is, there is often little we can do about them. But remember, our reaction to their behavior is what becomes deadly. When we assume someone meant to hurt us it is easy for us to slip into all manner of self-destructive behavior.
Millions of people around the world are bitter, angry, feel belittled or have low self-worth because they didn't take heed when offended. JOIN ME this week and let's begin a journey that frees you from the pain of the past and equips you to avoid the pain of the future.
Join Our Mailing List!
Subscribe to our mailing list and you'll get notifications of new posts along with advanced notifications of sales, special offers, and subscriber-only discounts!
Welcome to the Impact Ministries family! Please check your email to confirm your subscription!