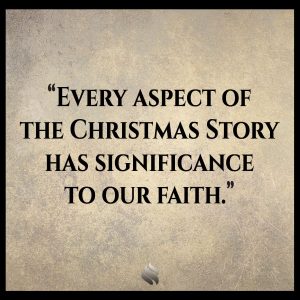 One of the cornerstones of the Christmas story is the fact that Jesus was born of a virgin. There are reasons this is important. Jesus emptied Himself and was born as a man. He was still the Son of God but He had all the limitation as a man. Everything He did, every miracle and every healing was done in the same manner we would do them: as a man full of the Holy Spirit. He was the perfect model of what all human beings have the potential to do and be.
Since He was conceived of the Holy Spirit he did not have a sinful nature. So, he was like Adam before the fall and like we are after we are born again. Just as He modeled what all men could be, He also modeled the true nature and character of God. Hebrews says He was the perfect representation of God! Thus, He was the Word made flesh. He was the perfect representation of man walking with God and the perfect representation of God walking with man.
Throughout history there have been many attempts by occult groups to copy this as a means to present a false Christ. But Jesus is the only one who was raised from the dead. He is the only one who has ever given man the power to be born again.
Every aspect of the Christmas Story has significance to our faith. CLICK HERE to join me this week and discover more about The Power of the Christmas Story!