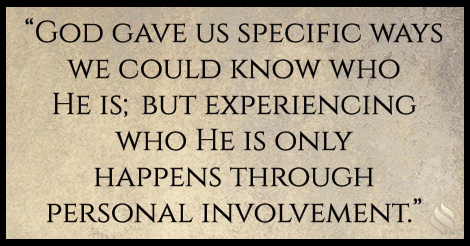 A revelation is an unveiling or making something clear.  A revelation of God is when we see Him as He really is, as He says He is. God gave us specific ways we could know who He is; but experiencing who He is only happens through personal involvement. It's like the difference between reading about someone in a magazine, then meeting them, becoming friends, falling in love and sharing intimacy! Since our connection to God is about a relationship it will be through that deep personal intimacy that the Holy Spirit takes what is written on the pages of the Bible and expresses it in our heart in a way that connects us to God personally. JOIN ME this week and let's explore how intimacy with Him gives us revelation knowledge that consummates in Being One with God!
Join Our Mailing List!
Subscribe to our mailing list and you'll get notifications of new posts along with advanced notifications of sales, special offers, and subscriber-only discounts!
Welcome to the Impact Ministries family! Please check your email to confirm your subscription!