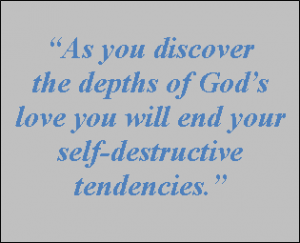 The Bible says, without faith it is impossible to please God, (Hebrews 11:6). I don't know if I have enough faith to please Him. Once again we can thank religion for an unscriptural concept of faith that becomes another burden for us to carry. Religion always makes it harder, but Jesus' yoke (interpretation of the Scripture) always makes it easy and light!
Faith is simply trust. Trust starts with the nature and character of God. Trust believes that God is, and that He is the rewarder of those who search for Him. We have reduced faith to what we do to earn a response from God, but that's putting the cart before the horse. Who do you believe God is? Do you believe He is love? Do you believe what He has done for us through the Lord Jesus? Do you believe He has delivered us from the curses and qualified us for the blessings? Until you believe in the true nature of God all your attempts at faith will be just another religious attempt at dead works i.e., what you do to earn something from God. In my new series, Freedom from Emotional Debt, you will discover the proactive, preemptive love of God!
As you discover the depths of God's love you will end your self-destructive tendencies. Join me this week for Impact CyberChurch and break free from the repetitive pattern of Emotional Suicide.