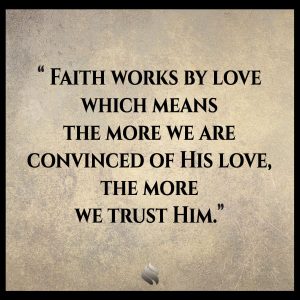 Many Christians already live irresponsibly, but it is rarely because of the message they hear; it is because of the condition of their heart. Those who are irresponsible twist any message they hear into a way to continue in their chosen lifestyle. As a wise man once said, "the direction a boat follows is not about the direction of the wind as much as the setting of the sail!"
Romans 10:17 tells us, faith comes by hearing the Word of God! Faith is our trust for God, His character and true nature of the God of Love. Faith works by love which means the more we are convinced of His love, the more we trust Him. The Bible is also very clear that fear opposes or neutralizes love. Therefore, any message that makes us afraid of God will cause us to trust Him less. Since every aspect of our life with God is based on trust, any message that makes us doubt God's true nature will undermine faith/trust.
When Paul tells us that faith comes by hearing the Word, he isn't talking about any word or any interpretation of the Word. Taken in context it tells us that hearing the Gospel of Peace causes us to trust God. When we believe and experience God's love we fall in love with Him and from that trust emerges obedience to His Word, which is not motivated by fear.
CLICK HERE to join me this week and immerse yourself in the fact that at the cross The Curse is Broken. Free yourself from fear and watch your faith effortlessly rise to new heights!