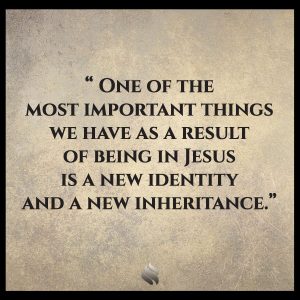 Sadly, most of what has been taught about authority has little to do with the New Covenant. It isn't about believers with a certain office having authority over other believers. In Mark 10:42 Jesus forbade us to exercise authority over one another. It isn't about fighting with the devil. Jesus totally stripped Satan of all principality and power. He can do nothing to us we do not allow. No! It's about establishing the Kingdom in our own life.
Prayer is when we assess our life to see if we are experiencing New Covenant quality of life. Are we allowing what we should not allow or lacking any part of the inheritance? If either is happening, since I am in Jesus I can choose to bind or forbid that which should not be allowed and declare that which God says is mine. Jesus called this "binding and loosing."
We have the authority to bind and loose based on Jesus' resurrection and our position in Him. One of the most important things we have as a result of being in Jesus is a new identity and a new inheritance. This identity and inheritance is the foundation of our authority. CLICK HERE and discover the limitless power available to us because we are Crowned with Dignity and Worth!
Join Our Mailing List!
Subscribe to our mailing list and you'll get notifications of new posts along with advanced notifications of sales, special offers, and subscriber-only discounts!
Welcome to the Impact Ministries family! Please check your email to confirm your subscription!