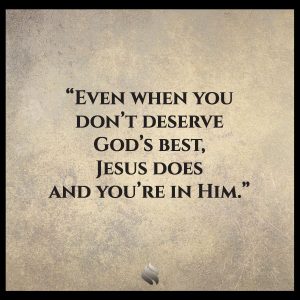 The idea that you give your authority to the devil when you sin is a religious deception. Those who repeat this have good intentions; they think it will discourage believers from sin. The truth is, it discourages people who have fallen. It makes them think they can't get back up. If you believe this religious lie, when you fail you will feel helpless against the negative emotions and circumstances which will come into your life. But I assure you, the believer is never helpless.
Jesus said all authority was His; therefore, we maintain our authority based on the fact that we are in Him. Since He has all authority, we can't give away what belongs to Him. Condemnation is the expectation of bad things. Hold to your faith in the finished work of Jesus and what He obtained through His death, burial and resurrection. Even when you don't deserve God's best, Jesus does and you're in Him. CLICK HERE to discover the truth about your authority in this powerful message, Crowned with Dignity and Worth.
Join Our Mailing List!
Subscribe to our mailing list and you'll get notifications of new posts along with advanced notifications of sales, special offers, and subscriber-only discounts!
Welcome to the Impact Ministries family! Please check your email to confirm your subscription!