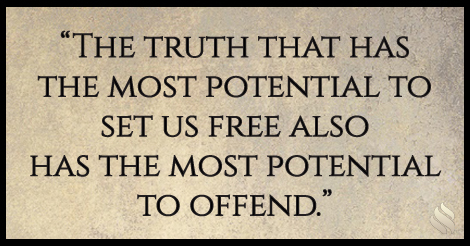 Sometimes the truth feels brutal but as I always say, "The truth that has the most potential to set us free also has the most potential to offend." If what we believe would solve the problem, the problem would already be solved. This means in order to have a different life or a different outcome we must believe something different. When someone says "I don't feel loved by my spouse" there are a few possibilities that first come to mind: 1) you may be married to someone who is unloving. 2) your feelings are not based on reality. 3) you make yourself difficult to love. All three issues are within your power to correct. Regardless of which of these three is the problem, the one thing that will change them all is to walk in love, i.e. be lovable. When we walk in love it changes our ability to receive love, we become immune to rejection and we create the highest possibility of making those around us fall in love with us. JOIN ME this week as I share some incredibly practical biblical truth about becoming someone people can love.
Join Our Mailing List!
Subscribe to our mailing list and you'll get notifications of new posts along with advanced notifications of sales, special offers, and subscriber-only discounts!
Welcome to the Impact Ministries family! Please check your email to confirm your subscription!