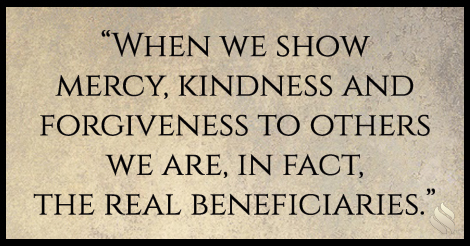 Interestingly, the Bible doesn't say love drives out fear; it says perfect love drives out fear. Perfect love starts with accepting God's definition of love, then we must believe and understand how God expressed His love through the death, burial and resurrection of Jesus. But the final aspect of perfect love is when we love God and others with the same love wherewith He loves us!
The grace to love others when they don't deserve it gives us the grace to accept God's love even when we know we don't deserve it. The grace to refuse the option of punishing others gives us the grace to live free from the condemnation, i.e. expectation of God's punishment. Giving and receiving love is a continuum. The grace to give is the grace to receive. Believing and experiencing God's love changes our capacity to give God's love, which changes the capacity to receive God's love. It never ends! It is this perfect love which is believed, received and returned that drives out fear!
When we show mercy, kindness and forgiveness to others we are, in fact, the real beneficiaries. JOIN ME this week and let's develop our capacity to be the beneficiaries of God's perfect love!