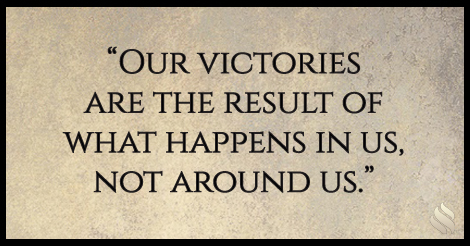 When the Apostle Paul talks about his walk with God, he clearly states that he does not do so with uncertainty. In other words, he is not wasting his time on things that don't work. In all of his prayers where he is facing hardship, we don't find him praying for others to change. We see him praying for grace, i.e., the strength to walk through the situation, wisdom and personal self-control, which is a fruit of the Spirit.

Expecting personal victory because others change is like fighting a useless battle. Our victories are the result of what happens in us, not around us. Even if we win that battle, it will not result in us being happier, more emotionally healthy people. JOIN ME this week, and I'll help you understand the biblical wisdom of fighting the battles that actually make a difference in your life.
Join Our Mailing List!
Subscribe to our mailing list and you'll get notifications of new posts along with advanced notifications of sales, special offers, and subscriber-only discounts!
Welcome to the Impact Ministries family! Please check your email to confirm your subscription!