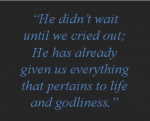 Among the many deceptions embedded into our concepts of faith by hundreds of years of religion is the idea that God can't move in our life until the perfect moment. This mystical, occult concept paralyzes believers, negates faith and keeps the promises of God just out of reach!
This concept is in direct opposition to the Scripture: Behold, now is the accepted time; behold, now is the day of salvation (2 Corinthians 6:2). The word "salvation" is not just referring to the new birth, it refers to any aspect of our life in Christ, i.e. saved, healed, delivered, blessed, prospered, protected, set free, set apart and more!
This is just one more of a long list of occult ideas that were woven into the fabric of Christianity to undermine our faith and take away one of the basic rights and responsibilities of all believers: making decisions! Subsequently, we are made to feel God only "shows up" at the midnight hour when we've taken all we can take.
In my life-changing series The Supernatural Power of Making Decisions you will rediscover what happens in your life when you choose to have what God has already freely given. You will discover that you are not waiting on God, He's done His part! The faithfulness of God is manifest in this: before we call He has already answered. He didn't wait until we cried out; He has already given us everything that pertains to life and godliness.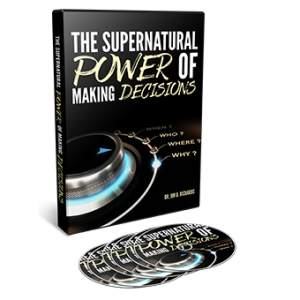 This week in CyberChurch we discover new depths of God's preemptive love when we realize that God is Waiting on You! This one truth will free you from the idea that God is unreliable. You will gain the confidence that He is ready, willing and able to meet your every need, and the time is now!
Join Our Mailing List!
Subscribe to our mailing list and you'll get notifications of new posts along with advanced notifications of sales, special offers, and subscriber-only discounts!
Welcome to the Impact Ministries family! Please check your email to confirm your subscription!