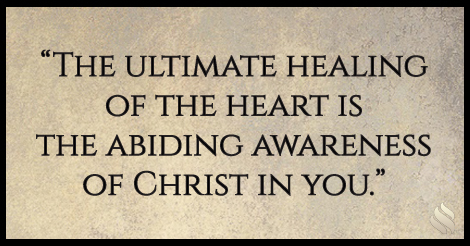 Jeremiah 17:9 says, "The heart is deceitful above all things, And desperately wicked; Who can know it?"  When people quote this verse there are usually a few factors they don't consider. When we came to Jesus God gave us a new heart. We can corrupt and harden that new heart, but it is still a heart that is not inherently wicked.
The second and most significant factor about this verse is this: in Hebrew it says the heart is covered with footprints; therefore, it is chaotic. The footprints that cover our heart are the pains and sorrows that have made a mark on us that ultimately cause us to live in chaos.
The only cure for the heart is to surrender to Jesus as Lord and get a new heart, or to surrender to Jesus as Lord and get a healed heart. Apart from connecting to the resurrected Jesus as Lord there is no healing for the heart. JOIN ME this week as we discover the effects and the healing of a heart covered with footprints. The ultimate healing of the heart is the abiding awareness of Christ in you. I would love to coach you through Essential Heart Physics®, a 30 day life renewal program aimed at developing the awareness of Christ in you. For more information go to www.moveyourboundaries.com.