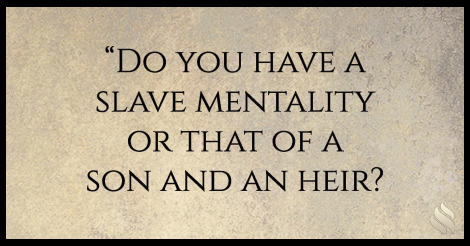 A slave doesn't want to know his master; he only wants to know, "What do you want me to do and what do I get in return?" A son knows he is heir of all the father has; he doesn't labor to get it. He labors because it is already his and he appreciates it; a slave just does what he has to do. A son does everything he can because he has taken ownership! Do you have a slave mentality or that of a son and an heir?
Join me this week for: Choosing the Love You Will Experience!
Join Our Mailing List!
Subscribe to our mailing list and you'll get notifications of new posts along with advanced notifications of sales, special offers, and subscriber-only discounts!
Welcome to the Impact Ministries family! Please check your email to confirm your subscription!