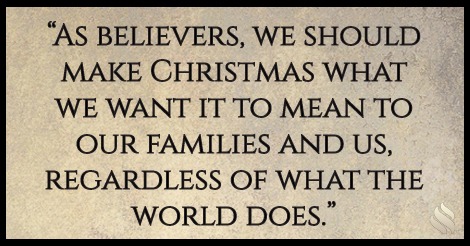 For most of the world, Christmas has become an over-commercialized event that has little or nothing to do with Jesus. In America, the days of our nation recognizing or honoring our spiritual roots is coming to an end. Our country has become more anti-God in every way. Sadly, Christians in America don't know how to live in a nation antagonistic to their beliefs.
As believers, we should make Christmas what we want it to mean to our families and us, regardless of what the world does. We can turn it into an opportunity to minister to our family, friends, and people in need. My kids grew up celebrating every holiday with people that would otherwise be alone. We would invite the widowed, divorced and those who had no family. Yes, we shared gifts and did many things common in our culture, but we always showed them the heart of giving and serving.
JOIN ME this week, and I will share some practical insights into how to give purpose to what could easily turn into a carnal activity of gross indulgence.