9. The Power Of Remembering
Religion has duped us into believing only those with a prophetic gift can help us foresee and prepare for what is coming in the future. The truth is, God has provided a way we can always know what He will do in any (especially in significant world-changing) events. I want you to discover how you can see, know, and prepare!
In this week's Impact CyberChurch program, I share The Power of Remembering! God has already provided everything we need to know for an incredible, victorious life. By understanding what He has already revealed, we can understand what He will do in future events.
This will be the beginning of a supernatural journey into seeing the world and yourself in a completely new manner. From this new awareness, you will have confidence in so many situations that would leave others wavering in fear!
The more clearly you remember the past, the more clearly you will understand the future!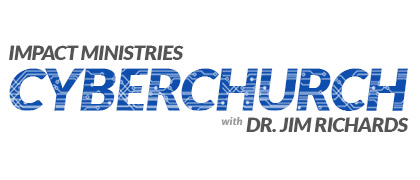 Dr. Jim Richards combines spirituality, energy medicine, scientific concepts and human intuition into a philosophical approach that aligns spirit, soul and body, resulting in incredible health, emotional, financial and spiritual breakthroughs. Jim is a life coach, consultant, teacher and motivational trainer. He holds doctorates in Theology, Alternative Medicine and Human Behavior. Dr. Richards is an entrepreneur who has built several successful businesses ranging from contracting to real estate to marketing. As a national best-selling author, Dr. Richards has written several books that have sold several million copies around the world.