8. Sacrifices For The Heart
Historically, we have been influenced by religious thinkers to believe that sacrifices were made to appease God, move God, or compel Him to do something. That is not at all what sacrifices to God are about. Sacrifices were designed to benefit and influence our hearts and draw us closer to God, not to earn something from Him. Under the New Covenant, our sacrifice has already been made in Jesus (the sacrifices laid out in the Old Testament were fulfilled in Him). There's nothing we can do for or unto God that will add to what Jesus has already done on the cross. The only action left for us is to decide if we believe it in our hearts. When we believe it in our hearts it changes our connection to God. It transforms how we feel about God and ourselves and it empowers us to a whole new quality of life. We choose to engage our hearts with the sacrifice that God made through the Lord Jesus. The purpose of sacrifice has always been to draw our hearts to God, not draw God near to us. God has never left us. We separate ourselves from God through our decisions, but He never abandons us.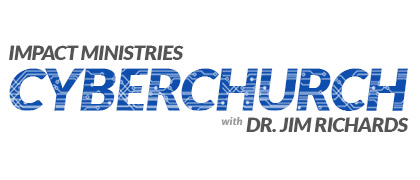 Dr. Jim Richards combines spirituality, energy medicine, scientific concepts and human intuition into a philosophical approach that aligns spirit, soul and body, resulting in incredible health, emotional, financial and spiritual breakthroughs. Jim is a life coach, consultant, teacher and motivational trainer. He holds doctorates in Theology, Alternative Medicine and Human Behavior. Dr. Richards is an entrepreneur who has built several successful businesses ranging from contracting to real estate to marketing. As a national best-selling author, Dr. Richards has written several books that have sold several million copies around the world.